Luxury NZ
Luxury Tours

New Zealand has many of the best lodges in the world, located all throughout the country. New Zealand Travel can organise tours with the entire itinerary using these luxury lodges, and including luxury transport and special activities.
Enquire here about this Holiday
top
Boutique Hotels

An affiliation of like-minded, modern boutique hotels and small lodges, located in all the main tourist cities and towns.
Enquire here about this Holiday
top
Green Journeys

The Green Collection is a new itinerary-based network of hand-picked lodges, luxury bed & breakfasts, self-contained cottages and chic retreats in stunning natural environments, matched with the best local activities along New Zealand's iconic touring routes. Build an itinerary as simple or complex as you like. Include favourite destinations and interests: hiking, biking, fooding, wining, fishing, wildlife, or Lord of the Rings scenery.
Enquire here about this Holiday
top
Heritage & Character Inns

Heritage & Character Inns are hosted guest houses offering personalised, small sized properties. The properties are often unique in architecture and/or historical significance
Enquire here about this Holiday
top
Scenic Flights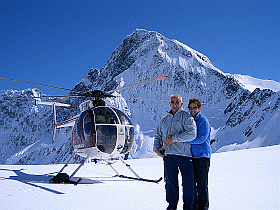 New Zealand is the best place to take a scenic flight by either fixed-wing or helicopter, or even ballooning. Some of the places to see by air include Milford Sound and Queenstown, Mount Cook, Nelson Abel Tasman, Rotorua, Bay of Islands, White Island
Enquire here about this Holiday
top
Huka Lodge

The most well known Lodge in all of New Zealand
Enquire here about this Holiday
top